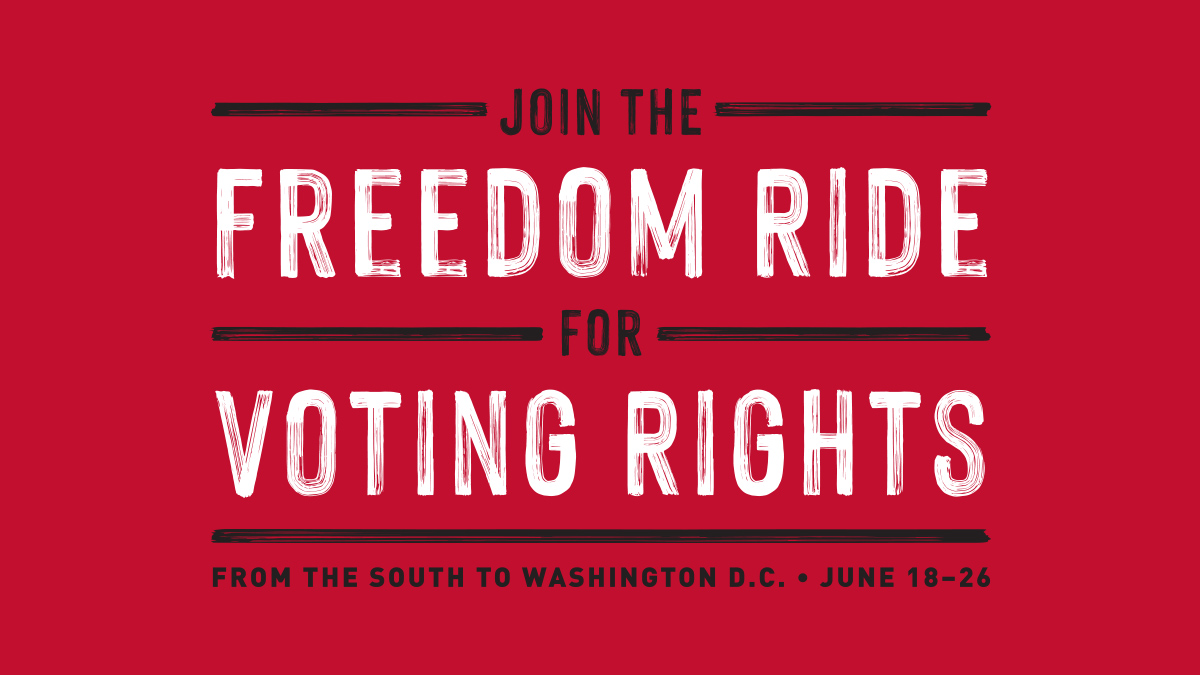 As attacks on our freedom to vote sweep the country, our goal is to build on the legacy of the original Freedom Ride, fight the systems of racism and voter suppression that impact us today, and demand that the Senate pass the For the People Act, the John Lewis Voting Rights Act, and DC statehood.
On the 60th anniversary of the 1961 Freedom Rides from Washington D.C. through the South, UNITE HERE hospitality workers will join Black Voters Matter in the Freedom Ride for Voting Rights, a voter outreach campaign to protect our freedom to vote as voter suppression laws targeting Black workers are sweeping the South. These proposals primarily seek to:
limit mail voting access
impose stricter voter ID requirements
slash voter registration opportunities; and
enable more aggressive voter roll purges.
Together, we must fight back against these attacks and pass national standards to make the promise of our democracy real for us all.
We want to keep what we worked so hard to Take Back. Our union is committed to building power for working people. In 2020, despite facing over 98% layoff rates during the COVID-19 pandemic, UNITE HERE members knocked on 3 million doors in Nevada, Arizona, Pennsylvania, and Florida, mobilizing the votes of working people and people of color hit hardest by economic inequality and the pandemic. Then we continued this momentum with our Take Back the Senate campaign, where laid-off hospitality workers joined the team that turned Georgia blue to help deliver come-from-behind wins in the January 2021 Georgia Senate runoffs. Because of record turnout we were able to Take Back our country.
For democracy to work for all of us, it must include us all. Over 1,500 UNITE HERE housekeepers, cooks, servers, and dishwashers are riding to Washington D.C. to protect and expand our right to vote. We are the working people and people of color who will be the most impacted by these laws if we don't fight back. We're committed to drive action against voter suppression by having workers at the forefront advocating for changes that impact our communities the most.
Working people have spent decades organizing, marching, and boycotting to secure our freedom to vote and demand respect in our communities. Our jobs, health, and livelihoods are at stake. Workers are travelling to D.C. to tell our Senators: we deserve power at the ballot box.
https://local34.org/wp-content/uploads/2021/06/TWITTER-FRVR-1.jpeg
675
1200
dunn
https://local34.org/wp-content/uploads/2020/04/L34-LOGO-Square.png
dunn
2021-06-11 15:00:46
2021-06-11 15:15:16
Join the Freedom Ride for Voter Rights